Rev. Douglas Fauth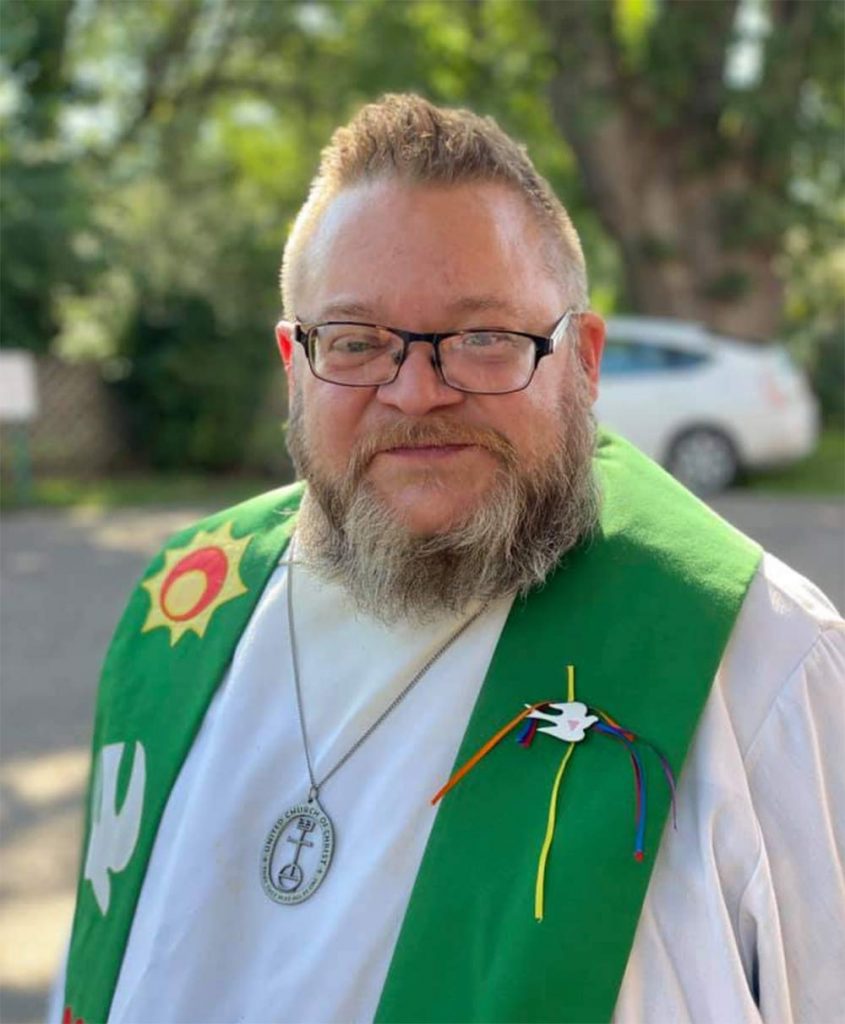 Rev. Douglas Fauth has been Pastor and Teacher of First Congregational UCC since September 2003. Doug is a native of York, Pennsylvania, and a lifelong UCC member.  Doug is an alum of Shippensburg University of Pennsylvania and was a TV commercial copywriter for several years before entering seminary and earning his Master of Divinity degree from Lancaster Theological Seminary of the UCC.   Doug's first call to ordained ministry was as Associate Director of the Christian Association at the University of Pennsylvania, Philadelphia. He was ordained July 31, 2000 at Church of the Redeemer UCC, Hershey–the first openly gay ordinand in the Penn Central Conference of the UCC. In his ministry, Doug feels a strong commitment to worship as the central moment of the congregation's life and emphasizes music, preaching and creative liturgy.  He has served on the Southwest WI UCC Association Division on Stewardship and Mission and as an at-large member of its Executive Council, and has been a UCC delegate on the Board of Directors of the Wisconsin Council of Churches. Doug was a General Synod delegate in 1999, 2009, 2011 and 2013.  Doug is an organist and served a number of churches in that capacity when not pastoring.  He enjoys DIY projects around his house, gardening, cooking and eating comfort foods, jazz, quirky movies and TV shows, and is an unrepentant public radio junkie and Packers convert.
Gretchen Dresen is our Director of Music because, in reality, she coordinates the overall music program of the congregation well beyond directing the choir–and she does a fantastic job!–which shows in the amazing vitality and variety of music that happens, well beyond the usual scope of a church our size. Gretchen has a real passion for music and performance. She has sung with a number of ensembles, large and small. Gretchen and her husband Bill have been members of the church for 30+ years and are faithful leaders in the church.
Larry Stout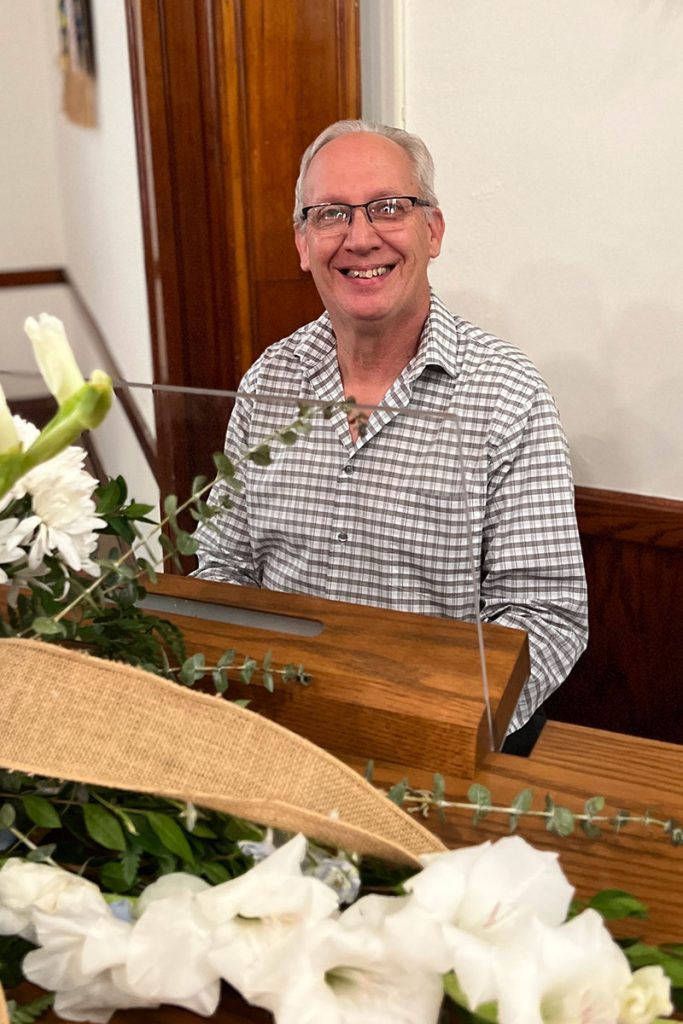 Larry Stout is our primary organist/accompanist. Larry is an incredible keyboard artist and is in charge of music for Circus World. Larry travels a great deal with touring circuses during the autumn-spring period, often coming in on a Sunday morning straight from a travel engagement to play for worship. It is not unusual to find him at local events playing almost any type of music you can imagine. Larry joined First Congregational in 2006 and we are blessed by his presence.
In addition, member Jean Powell, an accomplished clarinetist, often arranges for instrumental ensembles and soloists to enhance our worship from her many connections to the music community in and around the area.
First Congregational UCC is governed as a whole by the congregation but annually elects officers and board and committee members in January. The Cabinet is comprised of six persons who are elected as officers of the congregation and a representative from each of the standing boards and committees. The pastor is an ex officio member of the Cabinet and all boards, committees, and subcommittees with voice, but no vote.